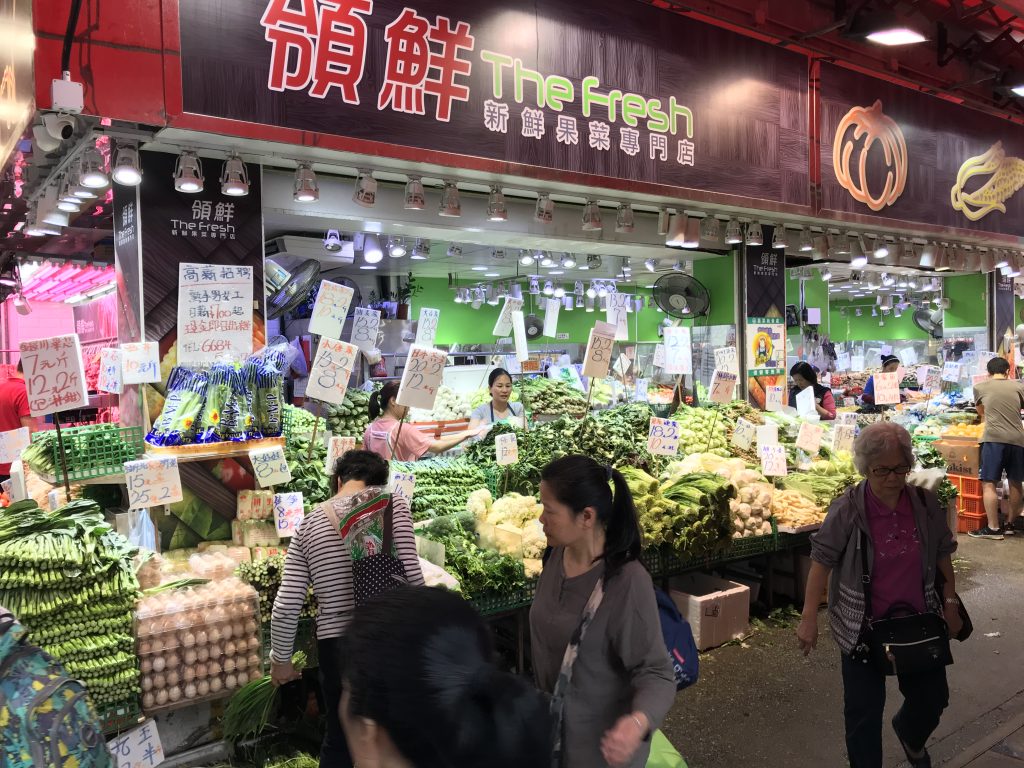 In May, I visited Hong Kong twice, once on either side of a trip to China. Both times, across the street from my hotel, was a wet market, three stories of vendors and stalls. After meetings the first time, I snuck away to wander the aisles, taking in the smells of fresh meat, vegetables and fruits that you won't find on the average supermarket shelf in a western country. On the second visit, a short overnight stay, I wondered the noisy streets of Tsuen Wan, smelling the humid night air, hearing the sounds of language foreign to my recent past, tasting the goods from vendors. 
Today I walked into a Maryland Asian market with my kids. As I entered the store I was smacked in the face with memories: the smells of my childhood. The odor overwhelmed me with memories of Hong Kong, Singapore, the Philippines, and Nepal. 
THESE are the smells of my childhood.
My kids muttered under their breath, "that's dad", as I filled the cart with papaya, mangos and other goodies from far across the sea. 
As a third-culture kid who moved regularly, even in the United States, I don't have the joy of going back to a single place that is filled with memories, family, and friends. From my birth, not far from where I live now, to the time I got married, I had never lived anywhere longer then 3 years. The places I lived have given me rich memories, allowing me to see things many of my peers in school couldn't imagine. Yet I never have felt I had a place to call home. A place I could visit that was comfortable and brought back the warm memories built over time. 
Until today. When I walked into that market, it hit me that THIS is home. Not a single address, but the sights, tastes, sounds and smells of far off lands. These smells are part of my "home", the anchors in my memories, the hooks that I can use to trace my past to my present.